Pricing
Instant usage
You are very flexible in regard to the immediate utilization. There's neither a term of contract nor a monthly basic fee. Background of accounting is the accrued traffic. The number of requests doesn't play a role.
7 day testing
To check all the functions unhurriedly we grant a trial period of 7 days. During this period there don't accrue any fees. To register for the trial period please click on start now!
Exemption limit per region
After the duty-free trial period there are monthly exemption limits valid. The exemption limit for normal traffic is 20 GB per region. The exemption limit for SSL-traffic is also 20 GB per region. Thus the region will only be accounted if one of the monthly exemption limits is exceeded.
Traffic-price per GB
When exceeding the exemption limit there's valid the following scale of price for normal traffic. For SSL-traffic at separate counting the same scale of price is valid - with an extra charge of 40%. The accounting unit is 200 GB. Broached accounting units will be fully accounted.
EU / USA
South America
Australia
Africa
Asia
Then till 10 TB / month
0.119 €
0.239 €
0.189 €
0.239 €
0.189 €
Next 40 TB / month
0.079 €
0.199 €
0.139 €
0.199 €
0.139 €
Next 100 TB / month
0.059 €
0.179 €
0.119 €
0.189 €
0.119 €
Over 100 TB / month
Clients with e.g. 150 TB or 800 TB will get individual offers.
Additional offers
| | |
| --- | --- |
| Per additional CDN-setup | 9.90 € / month |
| Per deployed SSL-certificate | 29.90 € / month |
| Individual solutions | At request |
7 days testing
No base fee
Callable at any time
20 GB exemption limit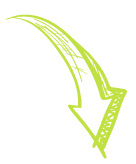 Fixed-term contract
For customers that prefer a monthly traffic commitment and in return even better conditions, we offer fixed-term contracts. For complex individual adjustments a fixed-term contract most of the times is reasonable, too. The contract period generally is 12 months or more. Send us an informal request to get more information and concrete price offers.
Fixed contract period
Better conditions
Reselling
For our reselling-partners we offer a RESTful API. Information about the functionality and conditions can be requested at any time. Especially in the implementation process we can support you intensively. Are you interested in a business relationship with us? Just contact us!
Business partnership
Intensive support
* All prices are net-prices. All the details are for information only and without responsibility and can change at any time.